Welcome to The Enchanted Cave wiki.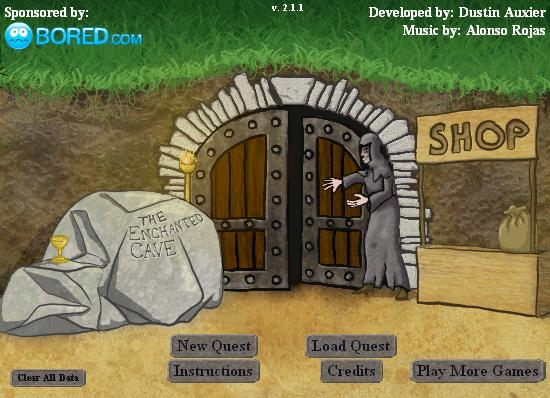 "The Enchanted cave" game series, is a series of roguelike, puzzle videogames made by the indipendent game developer DustinAux. There are currently two released games:
The Enchanted Cave
The Enchanted Cave 2
The gameplay is heavilly inspired by the Ancient Cave dungeon in the RPG Lufia II: Rise of the Sinistrals , and the puzzle game Tower of the Sorceror.
This wiki provides information about the game, including items, enemies, and spells.
The Enchanted Cave
Edit
The Enchanted Cave 2
Edit
Latest activity
Edit